Our service today is the result of 40 years professional experience.
Welcome.
Our remarkable journey began back in 1976 when we were one of the first companies in our region to provide a door-to-door chauffeured airport transfer service to the local business community.
Today, each year thousands of customers from leading international companies trust us to deliver them reliably, responsibly and securely to their most important engagements.

More information will be added to this website over the coming weeks.
What we do.
We provide a trusted, tried & tested chauffeur driven car service to businesses and discerning private individuals and their families.
Our fleet of Mercedes-benz vehicles are easily identified by their unique X* DHK registration plates and our chauffeurs are always smartly presented in a charcoal grey suit and company tie. We think you'll appreciate the attention to detail.
Our experienced office team are well versed in managing the most complex of itineraries and handling multiple changes. They will be on hand together with our support team 24/7, to provide you with all the help and advice you need.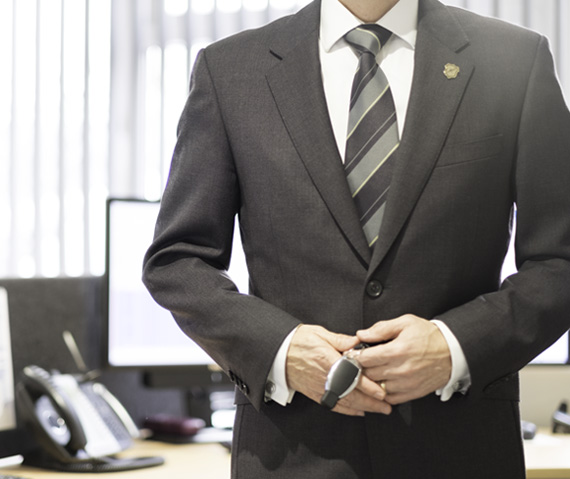 Our company is wholly focused on the service experience. We are guided by the principles of quality, reliability, and an inherent duty of care. This approach is not only right in principle. It is right in practice.
Integrity.
Professionalism.
100% satisfaction.
Our company provides a high-quality chauffeur service based on integrity and professionalism.
Our core service is geared to meet the travel demands of business executives and their coordinators; a central benefit to this is a punctual, reliable and professional service..
Our true value.
Our passion and pride is in delivering a professional and trusted service to all our customers, consistently.
We know that there will always be a cheaper alternative - taxi or via an app. but we believe that our true value is in our integrity and the quality of service that we provide.
Helping drive your business...by providing a ground transport solution that gives you confidence and value for money. Our commitment to supporting and delivering Reliability, Responsibility and Security also enables our customers to journey relaxed, switch off any transport or logistic concerns and dedicate their primary energies to their own business activities.